Read on to learn about five different pieces of poultry farming equipment by Kelley Manufacturing Co. (KMC) and what we like to call the "Ferrari of Poultry Tractors."
Poultry Farm Equipment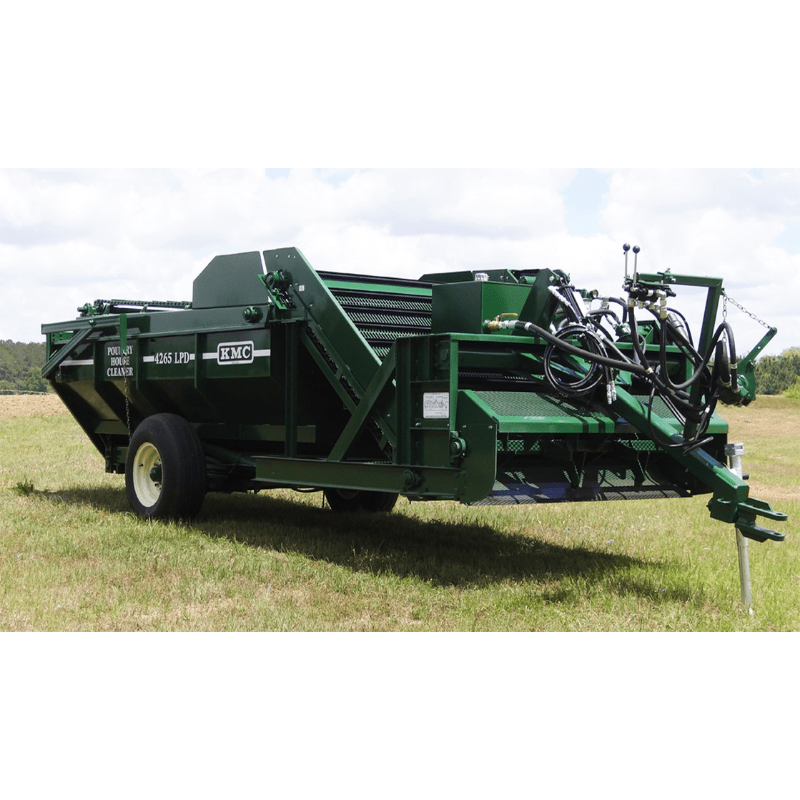 Poultry farmers need unique equipment to match their farm's purpose. Whether it's a deep litter system, feeding equipments, feeders, specially designed feed troughs or cage housing, you don't just need any ol' tools- you need poultry farming equipment. This special poultry equipment can greatly improve the efficiency of egg production and poultry production. In our video, we cover equipment that is primarily beneficial for broiler poultry birds, while some could be used in any poultry house.
We had the pleasure of speaking with a poultry equipment representative from KMC about some of their best poultry equipments and will highlight them below:
KMC Litter Windrower
As a poultry farmer, you may be required to windrow your litter. At Southland Organics, we think windrowing is pretty great- check out our video series about it here.
The KMC Litter windrower has two counter rotating augers. It pushes litter out of the back to increase efficiency and decrease the mess in your house. It's PTO-powered and has a rake that helps smooth out litter behind it.
KMC Wall Cleaner
Poultry housing can have bacteria build up on the walls if they are not cleaned all the way. Heavy equipment like a decaker can't get close enough to the walls to clean them properly, and if they do get too close to the wall it could get damaged.
This lightweight tool can clean walls and even work around posts on the wall if they exist. It has a wheel to keep it level and side guards to allow it to get close to the wall without damaging it. The KMC Wall Cleaner is a relatively inexpensive piece of equipment that can easily pay for itself when you consider the biosecurity threat to your poultry birds it can prevent.
KMC House Cleaner
KMC also manufactures a house cleaner, also known as a decaker. This is a new dump model with an improved rear door. It's more secure and won't drop litter, and is better for backing up to piles. You can be sure the door won't get damaged when you back up to the pile. The new and improved dump door can unload litter quickly so that you can get back in the house more quickly.
It's also very versatile for poultry farming. The tank is improved, with easy to access to the fuel port. It has multiple options for where to mount the hose reels, and you can spray on the right or left of your house.
KMC Blower
This KMC blower has a few features that make it unique from the competitors. It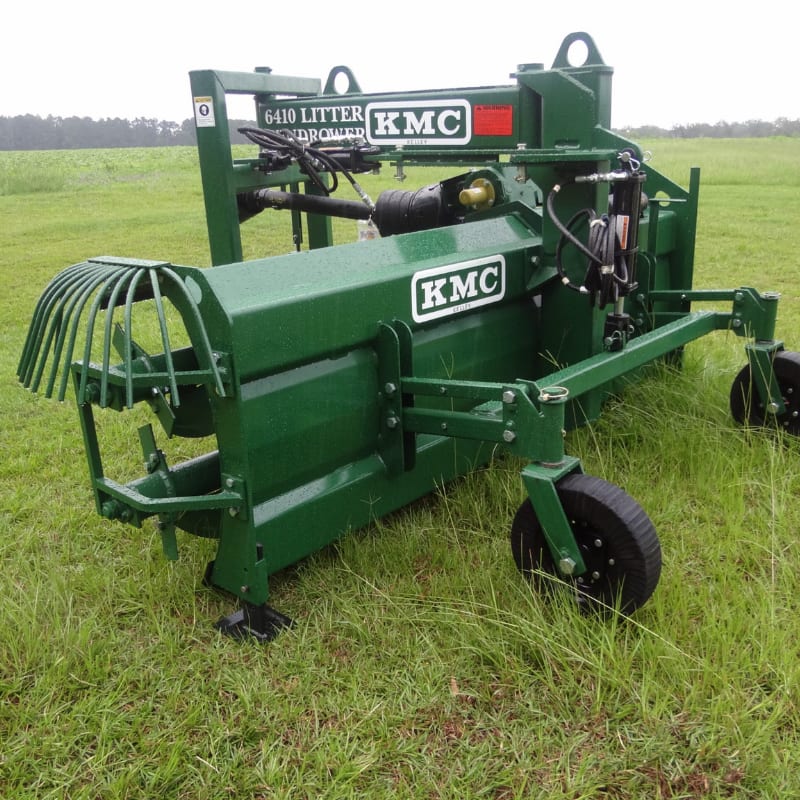 has a wide angle for discharge chute. The discharge chute is turned so it can brush the wall with the air, much like a paintbrush, and get better coverage. Plus, it has skids that can be pulled up to match your needs.
The Ferrari of the Poultry House
One thing you might not think of in the poultry farming industry is luxury. Poultry birds don't really notice the finer things in life, but some poultry equipments can make a farmer feel extra special.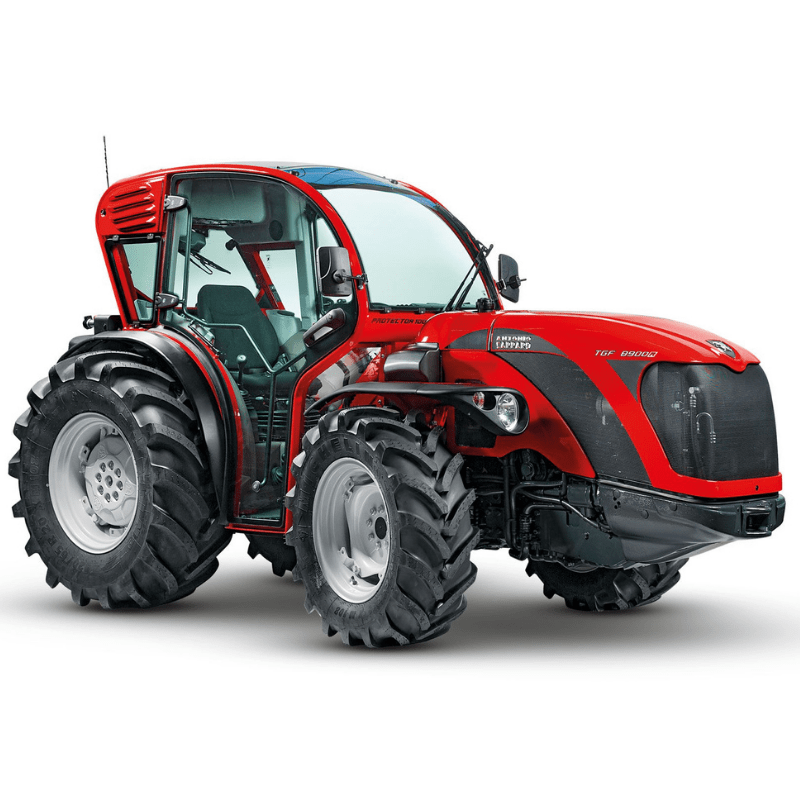 That's why we like to call this Antonio Carraro TGF Ergit R Series the "Ferrari of Tractors." First of all, it looks super cool. It has an exciting red color and a sleek frame. The interior has all the details of a luxury vehicle- shiny dashboard, spacious cab for the driver, comfortable seat with beautiful stitching and the Antonio Carraro branding implemented throughout.
Of course, this tractor also has great practical features. The operator is protected from pollen, dust and pesticides with its category 4 certified protector cab. It has alarms to tell you when to change the filter and how many working hours you have left. It's very low noise, and it's 5'9" protector cab can easily fit into a poultry house. There are 6,000 lbs. compacted into this little tractor, and it has traction that outshines the competitors. 
The Importance of Poultry Equipment
Whether your business is for egg production or poultry production, it's clear that you need specialized equipment to optimize your operation. We mostly discussed heavy equipment for poultry house maintenance when we went to the Sunbelt. However, there is plenty of other worthwhile equipment that interacts with the chickens more directly.
If you have layer birds, you may want special equipment to collect eggs or provide sufficient heat for your birds, or even semi automatic feeders or egg incubators.
For tools like these, check out FarmTek, Texha and Big Dutchman. 
Thanks for reading! If you have any questions or ideas for future videos, please contact allen@southlandorganics.com. Check out our blog and YouTube channel for more Poultry Biosecurity topics!