Pour the Port
Simple Septic Tank Treatment Subscription Program
Our Pour the PORT Septic Tank Treatment Subscription is SIMPLE. We ship you four small bottles of PORT every four months. Simply flush one bottle down your toilet every month.
Each shipment, you will receive one quart and three 8 oz bottles of PORT Septic Tank Treatment. Upon arrival, simply pour the quart down the drain or flush it down the toilet.
Every month after the initial application, pour one 8 oz bottle into the drain or toilet. The quart will shock the septic system, and the cute little 8 oz bottles will help maintain a happy septic tank.
Keep pouring one bottle down your toilet or drain once every month.
Let us remember to keep your septic tank household waste under control so you don't have to!
PORT isa USDA Certified BioBased Product®. This means that it's made of primarily biological products and therefore considered by the USDA as analternative to petroleum-derived products.



Application Rates
Our Pour the Port Septic Tank Treatment Subscription is SIMPLE. It's a monthly treatment- Just flush one bottle down your toilet each month!
Every four months, we'll send you four small bottles of PORT, our all-natural septic tank treatment. Each shipment will include one quart and three 8 oz bottles. This is so your septic tank can get one strong hit of PORT's septic specific enzymes to get it started.
Just pour one bottle down your toilet or drain each month! By the time you run out, we'll have another shipment of four bottles coming your way.
It's as easy as 1, 2, 3!
Step 1
Subscribe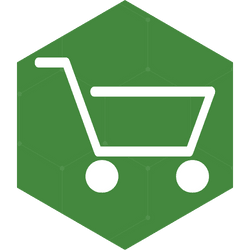 Step 2
Open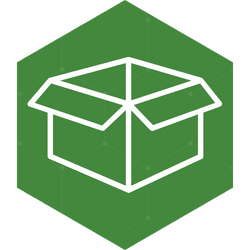 Pour the PORT | Septic Tank Treatment Subscription
Why Use PORT?
Breaks down human waste and toilet paper easily
Uses beneficial bacteria, not harsh chemicals, to break down waste
Eliminates unpleasant odors instead of covering them up with chemical additives
Keeps your drain field safe for your pets and kids to play in
Safe for people, pets and the planet
Will not run off and pollute ecosystems
Will not corrode septic pipes
It is also an effective RV Black Tank Treatment
It is also an effective Vault Toilet Treatment
What are Septic Tank Treatments?
Septic tank treatments are substances that can be added to your septic tank to help boost human waste and toilet paper breakdown and prevent clogs. Often times, septic tank treatments don't use beneficial bacteria like PORT does. The natural bacteria in our PORT septic treatment address human waste in septic systems by breaking them down efficiently.
We consider PORT to be one of the best septic tank treatments because it's powered by beneficial bacteria instead of harmful chemicals! This active bacteria works aerobically, so it addresses solid waste buildup to prevent septic backups.
PORT is such a powerful septic tank treatment that it can digest grease and break down solid waste like feminine hygiene products (although these should not be flushed down the toilet in the first place!). When you regularly maintain your septic tank with PORT, you will not have to worry about stressful septic clogs.
FAQs
Can I apply bleach or Lysol with PORT?
Please no! The disinfectant will immediately kill the beneficial microbes in PORT and render them useless. Sure the organic acids might still work, but the product will have lost its effectiveness.
What does PORT stand for?
Southland Organics Down PORT is an acronym for Portable Outdoor Restroom Treatment. Not the most clever of names, but it did the trick when originally selling to the Federal Government back in 2009. We once had a GSA (General Services Administration) Contract and the name seemed to work with that particular audience. Today, PORT is widely used in outdoor restroom treatments from vault toilets, porta potties, and wilderness privies in addition to composting toilets, RVs, Boats, and lift stations.
PORT doesn't stop at your septic system...
The fact is, whatever you put in your septic tank is going to end up in your drain field. This is likely where your kids and pets play- it needs to be safe! PORT is all-natural and organic, so it has no chemicals that could harm your kids, pets or wildlife.
Plus, stormwater causes any chemicals in your drain field to run off into the environment. The natural bacteria in PORT does not impact the environment or groundwater system negatively like some septic tank treatments would. With PORT, you can rest assured that you're keeping your septic tank running smoothly without harming the environment.
Prevent expensive repairs on your sewage system with biological additives designed to break down organic waste! A Pour the PORT subscription costs way less than a septic tank repair and is so easy to keep up with.
How does PORT work on septic tanks?
PORT is among the best septic tank treatments because it has scientifically selected bacteria cultures that work aerobically to break up solid waste. It also has fulvic acid that breaks down biofilm and keeps sludge layer from building up.
PORT liquid septic system treatment is different from septic tank treatment enzymes like Green Gobbler Septic Saver because it truly eliminates odors. Enzyme-only septic tank treatments can break down waste, but foul odors will typically still be present once your septic tank waste gets into your drain field. PORT truly eliminates odors instead of covering them up, so your septic system can be free of septic backups as well as gross smells.