In this video, Allen interviews Lee Shepard from Red Renewables. This company has been one of our neighbors at the Southern Farm Show in Raleigh, North Carolina for a few years. Red Renewables has NOT paid us or compensated us at all for making this video! We simply believe in their mission- saving you money and improving your farm while helping the earth too. At Southland Organics, we aim to improve your operation while being eco-friendly as well.
More than anything, we just want you to be aware of the benefits of installing solar panels on your farm!
Contact Red Renewables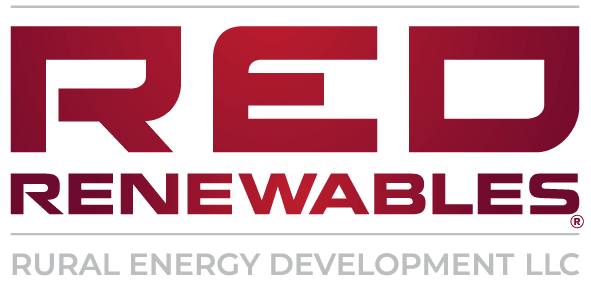 Lee Shepard
Red Renewables
leeshepard@redrenewables.com
704-219-6919 
https://redrenewables.com/
Red Renewables, based out of Mooresville North Carolina, provides custom solar energy solutions to the commercial and agricultural market. Red Renewables was formerly known as LuminaSun LLC. If you're familiar with that company, you'll find the same great business in Red Renewables.
Red Renewables mostly serves the Southeast United States, but they can serve nationwide. In addition to poultry farms, they serve other commercial agricultural buildings too, like turkey and hog farms.
Read this excerpt from their website to learn a bit more about Red Renewables:
"Red Renewables has done more installs of agricultural solutions in the Southeast. Every install is tailored specifically for the customers needs with a focus on the highest level of financial return. We achieve this by developing solar solutions tailored to our customers needs using tier one materials baked by industry leading power production warranties. At Red Renewables, our employees come from the agricultural community and understand the unique requirements of operating on a commercial farm operation."
Learn more about Red Renewables on their website.
Renewable energy can save you money!
On our Poultry Biosecurity channel, we love to help you save money. If you're like us, you hate paying the power bill! Working with Red Renewables is an excellent way to get the sun to pay for some of your energy. It works in a few different ways.
The biggest reason to add agricultural solar panels is the tax incentives and power bill savings. Utilizing renewable energy certainly has environmental value, but the most immediate and practical reason is saving money on agricultural businesses.
Tax Incentives
Adding solar panels to your agricultural buildings can most likely save you money through tax incentives. In 2022, there's a 26% federal tax credit for anything you spend on installation of solar power renewable energy. That means 26% of whatever you spend on solar panel installation is tax deductible! This incentive is good for 20 years.
Depreciation
Since solar panels are considered a piece of equipment for farm buildings, they depreciate. Depending on what tax bracket you're in, this depreciation can be from 25-30% and it's good for seven years. You can also opt for an accelerated depreciation in some cases!
Power Bill
With the installation of solar panels with Red Renewables, you can cut your power bill somewhere around 80-85%. You likely still have to pay administrative fees or setup fees, which will vary depending on your power company, but the actual electricity prices you pay will only be around 15% of what you used to pay before solar panels.
The United States Department of Agriculture offers grants, guaranteed loans and payments to help folks with agricultural land convert to renewable energy and energy efficient options.
In many cases, the USDA will pay 25% of your solar installation costs in any state. However, you do have to be accepted into the program. Applicants are selected randomly, and your chances of getting into this program vary by state.
Lee says that in North Carolina, your chances are about 50/50 since there are a lot of farms in the state. However in South Carolina, 100% of applicants have been getting accepted to the program since there are fewer farms. The good news is that no matter where you are, Red Renewables will do all the USDA paperwork for you! This service comes with the price of the Red Renewables system. That's 90 pages worth of headache you can save!
You'll find out within six months whether or not you'll get the financial support from the USDA.
What's the pay back period?
Installing solar panels with Red Renewables typically offers a six year payback. There have been some more rare cases when people get to use all sorts of tax incentives at once and get their solar panels paid back in one year! But six years is the average pay back period. With rising energy costs, solar investment could offer increasingly fast pay back periods in the near future.
Solar PV Panels on Your Farm
Generating electricity with a solar PV system can be done on your farm building or your farm land. Check out this article to see some examples of solar systems used in an agricultural context.
To get solar panels on your farm, check to see which organizations near you can help install develop a program for success. Definitely check out Red Renewables website to see if their services are right for you! It's possible to DIY solar panels for your farm, but it's much likely more difficult. With a company like Red Renewables, you get expert service to make sure your installation is flawless as well as expert support to make sure you receive all the savings possible for your solar panels.
In addition to monetary benefits to you, it's worth noting the environmental benefits of having solar panels on your farm. Generating electricity from the sun essentially reduces the amount of fossil fuels that are burned to generate electricity. We're not saying that fossil fuels shouldn't be used! We're just saying that taking advantage of the energy the sun makes leaves more fossil fuels to be used for things that really need them. Like your truck! By reducing the amount of fossil fuels burned, you can reduce air pollution, water usage and dependence on overseas energy sources.
Got Questions?
If you have any questions about getting solar panels on your farm, contact Allen Reynolds and he can get you into contact with someone at Red Renewables. Don't hesitate to let us know if you have any ideas for future Poultry Biosecurity topics as well! Allen can be reached at allen@southlandorganics.com or 800-608-3755.
About the Author
This blog was written by Izy Dobbins, Southland Organics' Marketing Manager. Izy has devoted her education and career to communicating science-related topics. With an enthusiasm for sharing accurate and honest content relating to science and agriculture, she ensures Southland Organics' publications are as informative as they are interesting. Izy graduated from the University of Georgia with a bachelor's degree in advertising, minors in both Spanish and environmental health science and a Certificate in Sustainability. She has been working at Southland Organics since 2021. Learn more about Izy here.
This blog was edited by Allen Reynolds, Southland Organics' Poultry Sales Manager. Allen spent years working on poultry farms, from installing equipment to dumping chicks. He has been helping poultry farmers overcome obstacles since 2014, focusing on poultry farm strength in the antibiotic-free environment since 2017. He has traveled thousands of miles and worked closely with hundreds of farmers during his time with Southland Organics. Allen is known by even more farmers from the YouTube channel Poultry Biosecurity, where he regularly appears in videos that educate farmers on topics like bird health and farm business. Learn more about Allen here.