Torched | Weed Killer
Size
2.5 Gallon
Case: Two 2.5 Gallon Jugs
1 Gallon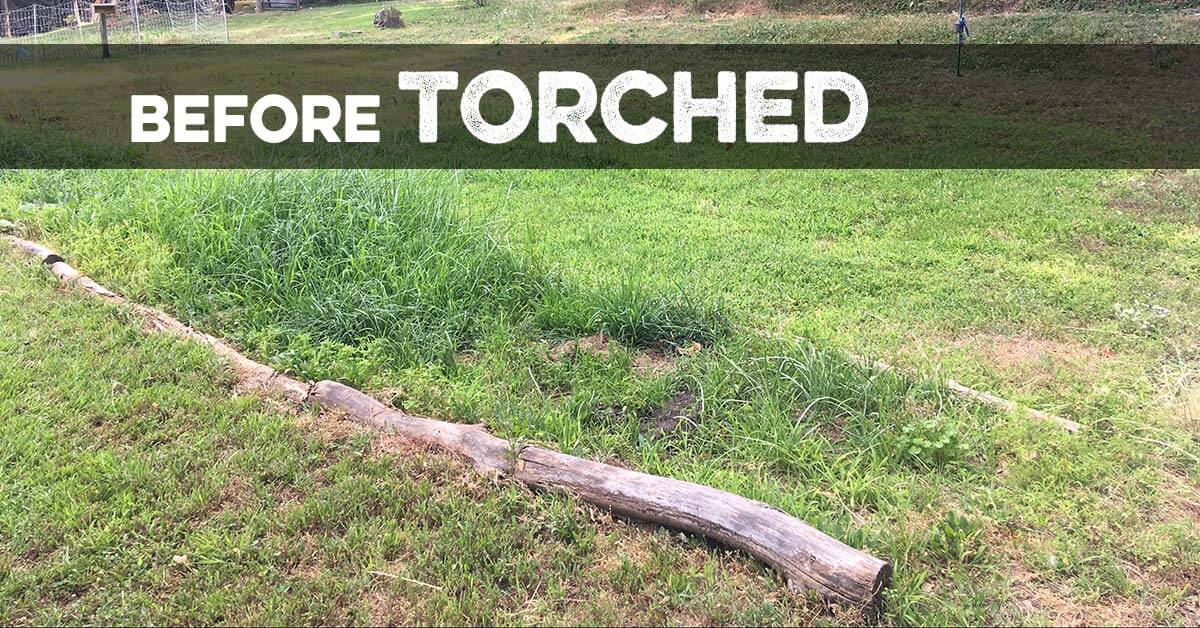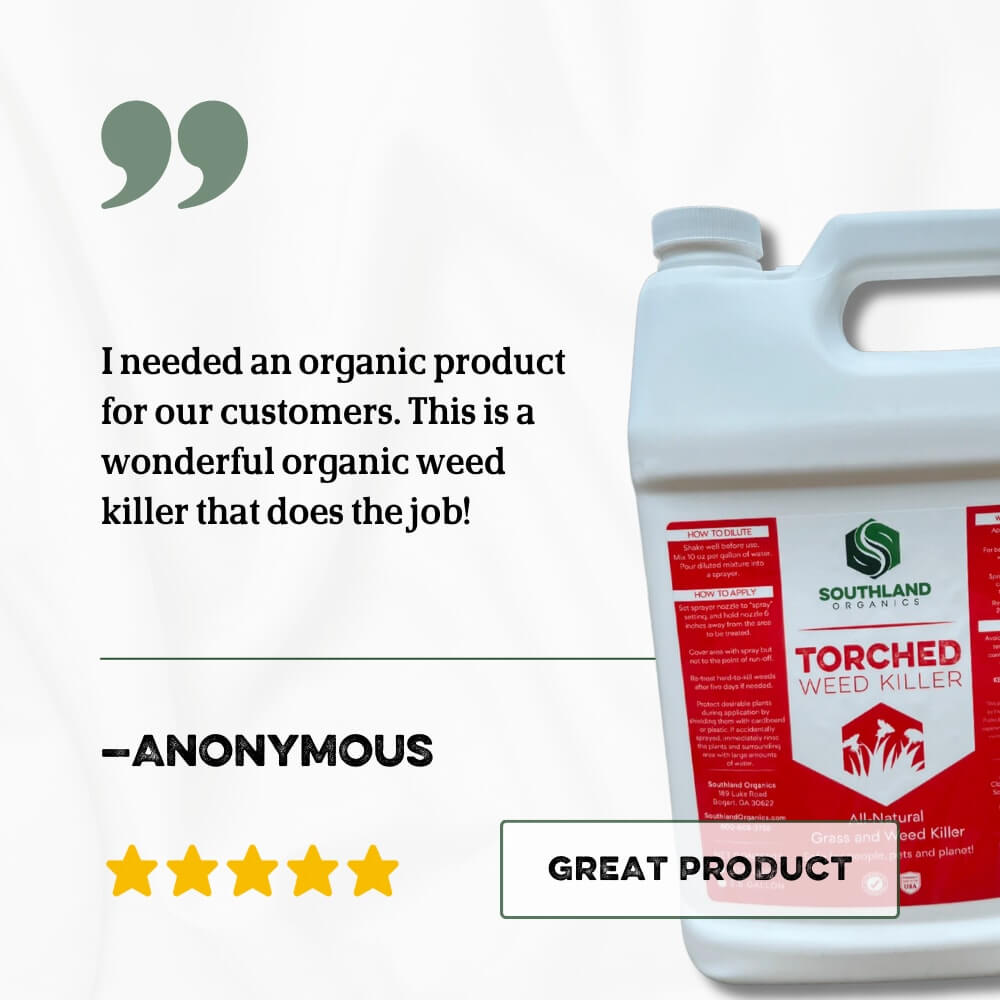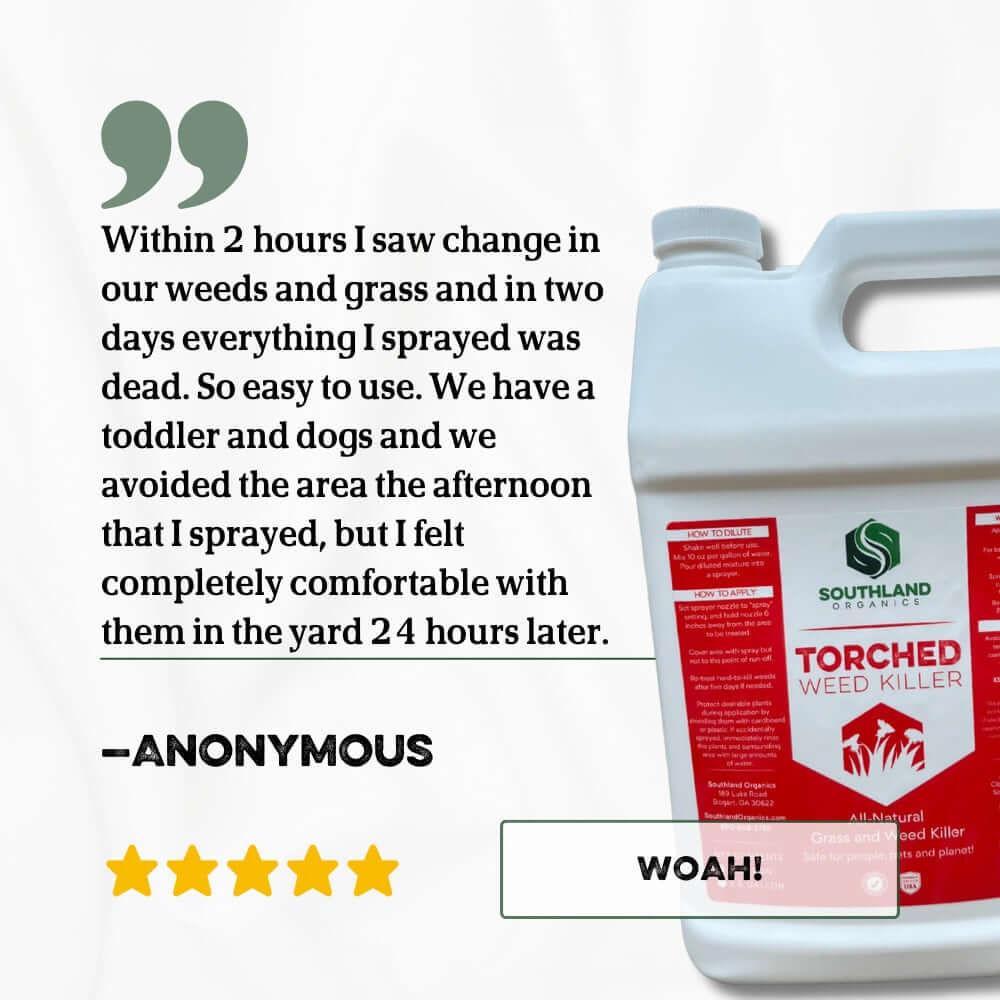 Application Rates
More Details
Documents
Torched | Weed Killer: Secret Ingredients
FAQs
Directions for Use
Shake well before use. Mix eight to ten ounces per gallon of water. Pour diluted mixture into a sprayer.
Set sprayer nozzle to "spray" setting and hold nozzle six inches away from undesired vegetation.
Spray weeds on driveway, sidewalk, garden or lawn liberally with spray but not to the point of run-off.
Re-treat hard-to-kill weeds after five to seven days if needed.
Protect desirable plants during application by shielding them. If accidentally sprayed, immediately rinse the plants and surrounding area with large amounts of water.
For best results, apply during warm (above 60° F), sunny weather.
Spray only when the air is calm to prevent drift to desirable plants.
Re-treat if it rains within 24 hours of spraying.
Not for aquatic use.
Caution
Keep out of reach of children. Avoid contact with eyes and skin. In case of contact, rinse immediately with water and seek medical attention if irritation persists. Do not ingest. If swallowed, seek medical attention immediately.
Get to the root of unwanted grass and weeds without spending a full day on the weed eater. Instead, take it all out with our safe, non-selective weed killer: Torched. This convenient formula is ideal for broadleaf weeds and grasses in driveways, sidewalks, gardens and flower beds.
Torched eliminates weeds without the use of toxic chemicals. It is FIFRA 25(b) exempt and safe to spray around livestock, pets, yards, greenhouses, chicken coops and poultry houses when used as directed.
Developing a natural alternative to Roundup and other glyphosate weed killers was a real challenge. Most homeowners and environmentally conscious landscapers have been forced to rely on homemade formulas that consist of combinations of vinegar, dish soap, table salt and boiling water. While these DIY weed killer recipes are admirable, they do little to keep weeds at bay. Though both are natural solutions, a vinegar weed killer can't stand up to the weed-killing power of Torched.
This product can expose you to methyl eugenol, which is known to the State of California to cause cancer. Methyl eugenol makes up less than 1% of this product. For more information, go to www.P65Warnings.ca.gov.
Active Ingredients (5%)
Clove Oil (5%)
Inert Ingredients (95%)
Water
Soap
At Southland Organics, we believe that nature offers us solutions to the problems it presents. This is the basis for the inclusion of essential oils in several of our products used by homeowners and farmers alike. Our products that have essential oils as "secret ingredients" are Torched Weed Killer, Defender Natural Insecticide, SO Essentials Bug Spray and Desecticide Darkling Beetle Insecticide.
Essential oils are concentrated plant extracts obtained via mechanical pressing or steam distillation of plant material. Each oil has unique physical and chemical properties that make it useful in a variety of products for human, animal and plant health. These properties can be anything from scent and color to solubility and polarity. For example, if you or I were to have a headache, rosemary or spearmint essential oil can provide some relief due to its anti-inflammatory and analgesic properties. Citronella is another example of a well-known and commonly utilized essential oil. Rather than curing headaches, citronella is a strong deterrent for flying insects such as mosquitoes.
Essential oils are a powerful tool offered by nature to alleviate some common problems faced by home and farm owners alike. Here at Southland Organics, we choose to use those tools to our advantage to provide you with safe, natural and effective solutions to the problems you face.
Southland Organics products contain a proprietary blend of essential oils with each ingredient selected for a specific purpose. Torched Weed Killer contains clove oil due to its ability to damage the exterior of plant foliage. This begins to kill the plant and makes it possible for other ingredients to infiltrate and cause maximum damage.